Meet Krystal Salerno
By: Chelsea Thorn
Friday, April 10, 2015
Krystal is a senior at Florida State University studying Information Technology with a focus in Information Security. In Fall 2014, Krystal joined Florida IT Career as a Student Ambassador and has been an active member ever since. She enjoys mentoring students and teaching them about the importance of Information Security. She initially decided to join the FITC team because she enjoyed the Hour of Code workshops run by FSU CCI and wanted to pursue similar outreach opportunities.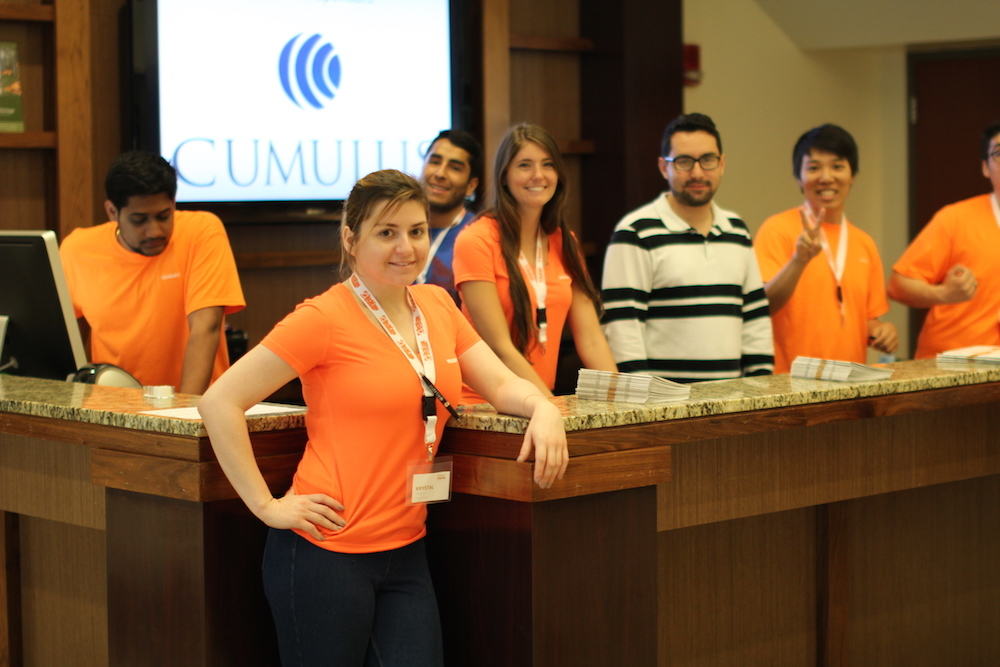 Krystal can be found donning her bright blue #FITC shirt while doing student outreach every week. Most recently, she has worked at the Stacking Layers Symposium at FSU, Super Saturday at North Florida Community College, the Northwest Florida State College Spring Fling event, and the TalTech Alliance Tech Expo.
On March 27th, Krystal visited the "Computing for College" class at Cobb Middle School with fellow Ambassador Lauren Lewis, where they lectured to student on the topic of computer safety. Her most rewarding outreach experience was at Cobb Middle when she had a breakthrough with the teachers and students about the importance of creating a strong password.
Teaching should be such that what is offered is perceived as a valuable gift and not as a hard duty.
Albert Einstein
After Krystal graduates this May, she will work for General Motors as an Operations Engineer. She plans to continue her education in the future and earn a Master's degree. Her ultimate career goal includes holding a position in an Information Security company and using her social engineering skills to help people. To learn more about Krystal, connect with her on LinkedIn or follow her on Twitter.
FITC Student Ambassadors make up a team of dedicated and knowledgeable students both at FSU and FAMU. These students travel across the Florida Panhandle to promote information technology, computer science, and computer engineering to high schools. Ambassadors are responsible for activities such as running coding camps, assisting in technology clubs, or hosting college tours. For more information on FITC Ambassadors, visit the Ambassador page.
The Florida IT Career Alliance is an initiative funded by the Florida Board of Governors which aims to recruit, retain, and employ Florida's next generation technology workforce. FITC promotes information technology, computer science, and computer engineering to local high schools and college students across Florida. Connect with FITC on Facebook, Twitter, and LinkedIn.